Akra Plastic Products, Inc.
1504 E. Cedar Street
Ontario, CA. 91761
Phone: 909.930.1999
Fax: 909.930.1948
Pressure Forming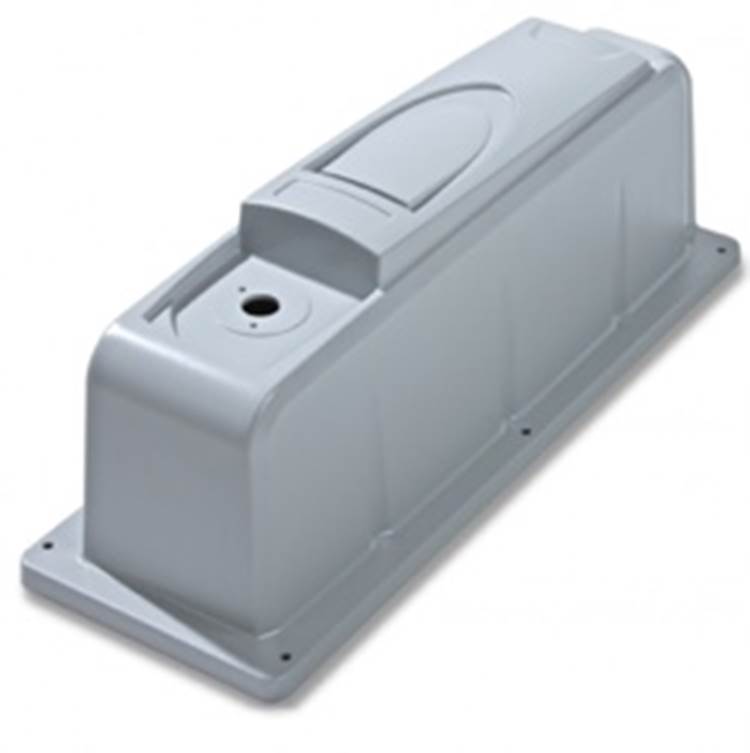 Akra Plastics has over 40 years of experience in pressure forming of quality custom parts. Pressure forming offers quality and detail that can match or sometimes exceed other plastic manufacturing process, along with tooling costs that are a mere fraction of injection molding.
Pressure forming creates highly detailed plastic parts in a process where heated thermoplastic sheets are pressed against their mold surface using both vacuum and pressure. The result is plastic parts with zero residual stress, a fine level of detail and features like vents and louvers, molded-in textures, words and logos, sharp corners, tight tolerances and zero draft.
With the ability to form in undercuts and snap fit features, pressure forming can minimize assembly time. It provides the cosmetic qualities many people expect from injection molding, with a high quality finish that doesn't need to be painted.
With affordable tooling and production costs, pressure forming is often the best option for production runs from the high hundreds to the mid-thousands.
KEY BENEFITS OF PRESSURE FORMING
* High Levels of Detail and Precision
* Attractive Cost at Quantity
* Large Part Capability
* Complex Geometry without High Costs
* Part-to-Part Repeatability
* Molded-In-Color, Textures, Lettering & Logos
* Molded In Undercuts, and Snap Fit Features
* Flexible Finishing Options
* Several Material Options and all Fully Recyclable.
If you are in need of Pressure Forming for both prototype and production or if you have any questions regarding the vacuum forming process, optimal part design for vacuum forming, or any other related questions, please reach out to us at Akra Plastics. With over 40 years in business and over 100 years of vacuum forming experience, we are your trusted source.
Injection Moulding
Vacuum Forming
Drape and Oven Forming
CNC Routing
Engineering Services
About Us